Purely Soap started as a hobby in the summer of 2015; I enjoy cooking and wanted to produce something myself that I could buy in shops. Curiously following recipes, starting was easy, although it was still a steep learning curve! Once a base recipe succeeds, the real fun starts: tweaking the feel, scent, finish and colour.
The aim of my range is to be as natural as possible, but provide what I call skin nourishment. I want people to feel their skin is cleansed and soft after using my soaps, with no feelings of astringents. My scrubs for example will gently exfoliate the skin using natural elements to moisturise leaving skin feeling fresh.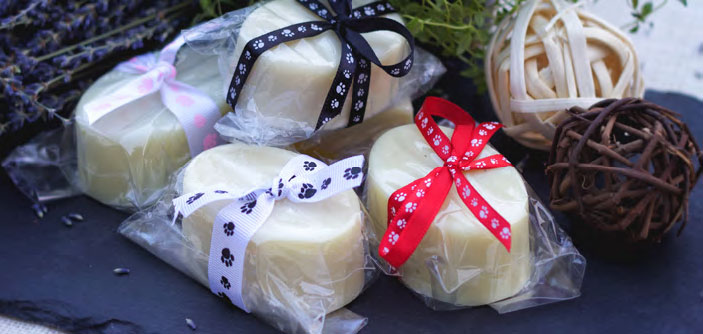 Since creating my range the difficult part has been separating my own preferences from those of my customers. I have a lot of testers and try to incorporate everyone's feedback; it took 18 months to perfect my first fully 'approved' soap! Because of saponification (a 4 week waiting time) soap making requires a lot of patience – it can take a very long time to develop something you are really happy with. Also, keeping to strict EU Cosmetic Safety Assessments means my range is currently small, but features the five soaps that were the most loved. I hope you appreciate the stringent love and care that has gone into their creation.
Aside from other soaps I'm hoping to add to the range, I'm also looking at creating shower creams. I enjoy trying out new products and ideas, exploring how things work together – thankfully shower creams are quicker to create, so stay tuned!